Appreciating Our Mothers
Appreciating Our Mothers
Mothers and grandmothers are the unsung heroes of our lives. They dedicate so much of their time and energy to caring for us, shaping us into the people we are today. With Mother's Day coming up, it's important that we take the time to show our appreciation for all they do.
Quality Time
One way to show our love and gratitude is by spending quality time with them. Whether it's a phone call, a visit, or a special outing, spending time together can create memories that will last a lifetime. It's important to listen to them and engage in conversations about their life experiences, as it shows them that their stories and wisdom are valued.
Act of Appreciation
Another way to show appreciation is by doing something special for them. It could be cooking a favorite meal, giving them a thoughtful gift, or simply taking care of household tasks that they may have difficulty doing themselves. Small gestures can go a long way in showing how much we care.
Staying Healthy
Lastly, we can encourage our mothers and grandmothers to take care of themselves. By reminding them to prioritize their health and well-being, we can show them that we want them to be around for many more years to come. This can include encouraging them to eat well, stay active, and engage in self-care practices like meditation or yoga.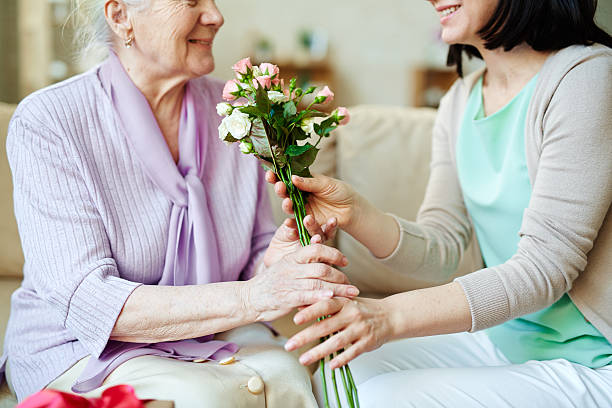 This Mother's Day, let's take the time to show our mothers and grandmothers just how much they mean to us. By spending quality time, doing something special, and encouraging their self-care, we can express our gratitude for all they have done and continue to do for us.